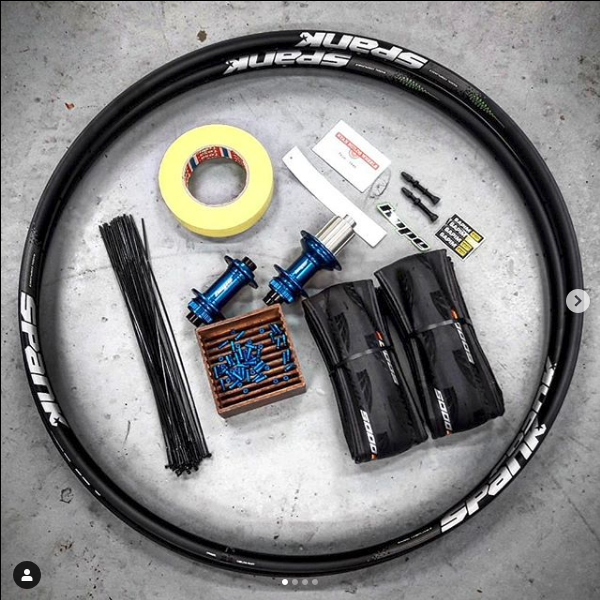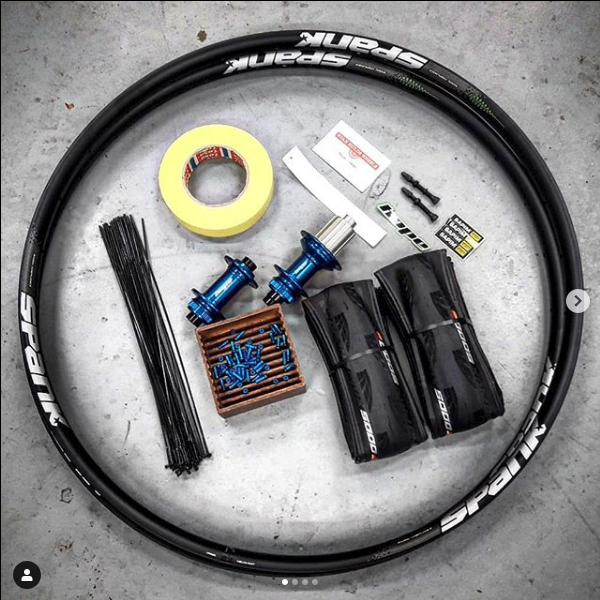 Spank Vibrocore Rims Ride Report
Let's take a look at Spank Industries new Vibrocore Rims !
Last month Deb's got in touch with the to say "I'm looking for a pair of Uber Winter Wheels which can also double up for general purpose all year round use, with a cunning design enthusing on reliability and comfort. Is it possible to build wheels to absorb vibration?" The answer? A resounding "YES!"
Enter the Spank Industries Vibrocore range of rims.  Available in both their '350' and '359' models for mountain bike use, as well as the new Flare 24 in both 650c and 700c setups for road / gravel / (insert endless list of other road bike based disciplines here!) they were our immediate suggestion for Deb's new hoops.  Spank say:
Disc specific, tubeless ready, clincher rim, with Vibrocore™, optimized for Gravel, Adventure, and MTB Cross Country use.
Vibrocore™ inner well reduces the transmission of harmful vibration frequencies, improving rider comfort and increasing the fatigue life of the rim.
Low profile 16.5mm depth, and wide 27.5mm outer width enhances Radial Compliance, improving traction, while reducing negative feedback to the rider.
Symmetric profile with wide 24mm inner width, optimizes tire spread with modern wide gravel tires, without compromising overall weight.
Bead Nip tubeless bead seats provide reliable tubeless performance even at low pressures.
And they even provide a handy diagram to tell you all about it, alongside some the rims other features.  We've found their 'OohBah' channel and Beadbite tech to work well and – as discussed in other posts – are keen to support manufacturers who are aware of the environmental costs of carbon and it's inherent difficulty to recyle.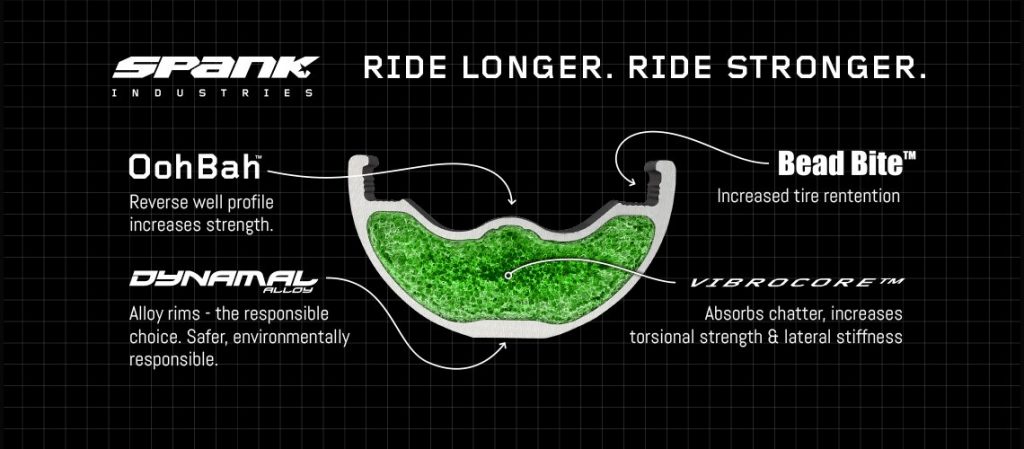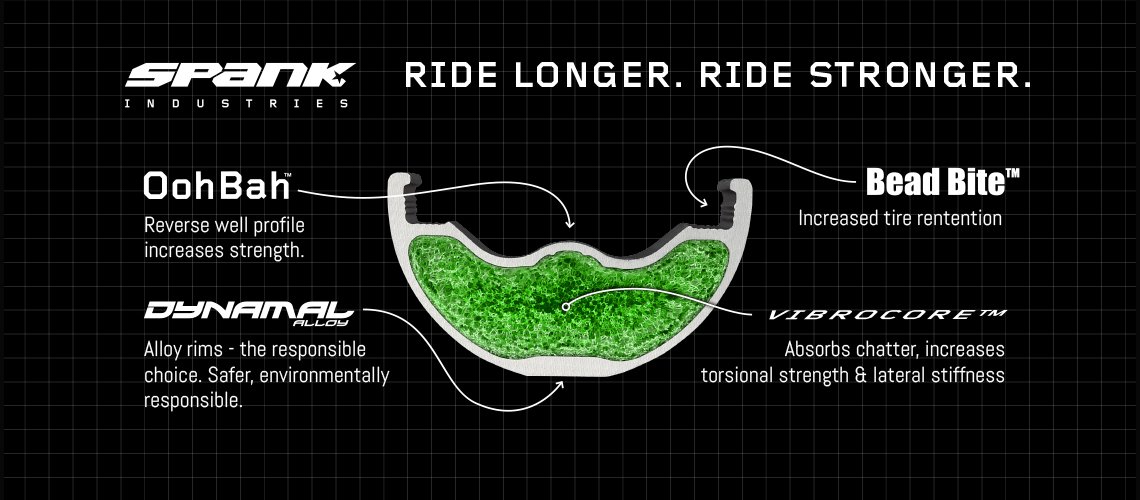 Although we're not sure any of us but the most experienced and sensitive test riders would notice, theoretically a lacing pattern that is more tangential will yield a wheel with more radial compliance.  As such a 3 cross pattern was used throughout including at the 28h front wheel of which we'd usually build 2 cross for aesthetic purposes; giving a much more 'open' feel to the look of the wheel (the reverse being true for radial lacing; it gives a stiffer, more direct interface between rim and hub.  Coupled with less spoke material meaning increased aerodynamic performance and weight saved this is why we often build lower spoke count rim brake road wheels in a radical pattern).
After settling on the Spank Vibrocore as the rim of choice the rest of Deb's build was easy to spec.  High end bladed Sapim CX Ray's paired with blue alloy nipples matched up perfectly to Hope Tech's wondrous centrelock RS4's in colour matched anodising.  After discussion we were able to convince Deb's that trying out both tubeless tech and  wider 32c format of tyre to help with her preferred terrain with plenty of rough grainy tarmac and pot holes along the way.  We offer a full tubeless installation service which includes the vital re-tensioning and re-dishing of the wheels post setup and as such Deb's wheels were delivered ready to roll.  She spent no additional time in getting them onto her trusty Trek Domane and we were thrilled to receive a ride report briefly after.  Building with Spank's new rims was a joy; but we'll let Debs have the real word on how they perform out in the real world!
"Hi Ryan,
As Soon as the wheels arrived here last week; they came out the box and set up on the bike without any problems. I was out riding an hour later.
Over the past nine days since, i've had 7 rides totalling around 160 miles, so I am becoming fairly aware of how well they ride.
First impressions of the tubeless tyres are favourable, especially gained comfort, the bike now floats harmlessly over bumps which before would have shaken my tooth fillings out on the hard carbon aero wheels that came with the bike when new. The extra width of the 700 x 32 tyres must have less air drag coefficient but this is too slight for me to notice much detriment whilst averaging around at 15 – 16mph.
The revolving weight of the tires has become almost as much tyre (and fluid) as it is rim mass, the Conti tyres weigh in at a 370g each but on the Spank 24 rims they work together fine. Incidentally the weight comparison between the Aeolus 3 carbon wheels is that the new wheels are actually 30 gm each lighter. Possible not enough to notice a big difference but climbing does seem easier than with the Aeolus wheels, and due to so much recent flooding in the lowlands around here, I've had to include a lot of climbing while I head out to higher and drier roads.
It's hard to tell if the 'Vibrocore' rim fill is actually doing it's job of cancelling out rough tarmac road vibrations, not sure how this can be quantified but I'm not complaining! It maybe working without me knowing, and it's nice to know the filled box section rims can't fill up with puddle water : ).
The tubeless tyres have excellent traction, I'm still experimenting with tyre pressure but the general feel of ride is very confident and full of  grip which includes going downhill at speed, but the main beneficial gain is obviously comfort. This is a very much improved level of ride refinement from what went on before with the carbon aero wheels.
So the only loss is some assumed aerodynamics which isn't really noticeable anyway when descending at + 25mph, this is very much what i expected;  a well worth trade-off for such a huge increase in refined rolling comfort.
My deep section carbon wheels will remain my secret go to weapon of choice for those summer 10 mile time trials  [ when i feel the urge to beat myself up in a hurry ] I'll put a nice pair of racy 700c x 25 tyres on them for good measure, and leave them under-wraps in the shed in the meantime.
For general purpose all year riding around the new wheels are absolutely perfect for my Domane, I'm really glad i bought them and appreciate your expertise of quality wheel building : ).
I leave you with a quick snap of the Domane with new wheels fitted in all their glory,
Thanks once again, yours,
Debs"
Want to get some pimp ass custom do it all wheels ready for the rough stuff too? Get in touch! Follow this link for out affordable winter training wheels!