RyanBuildsWheels is one of the UK's leading bicycle wheel builders, based in Bristol and shipping wheels world wide.
We specialise in hand-built and custom wheels for road, mountain, gravel, CX, touring and beyond!
If you need wheels for something a little more unusual (like a recumbent, an off-road wheel-chair or even a uni-cycle) we can build those too.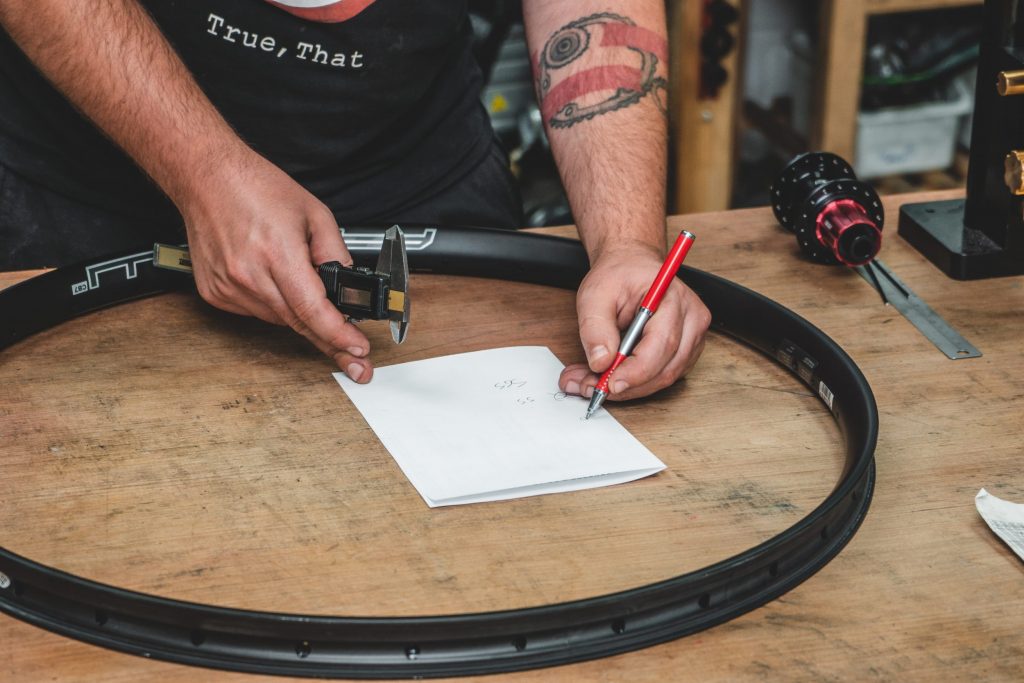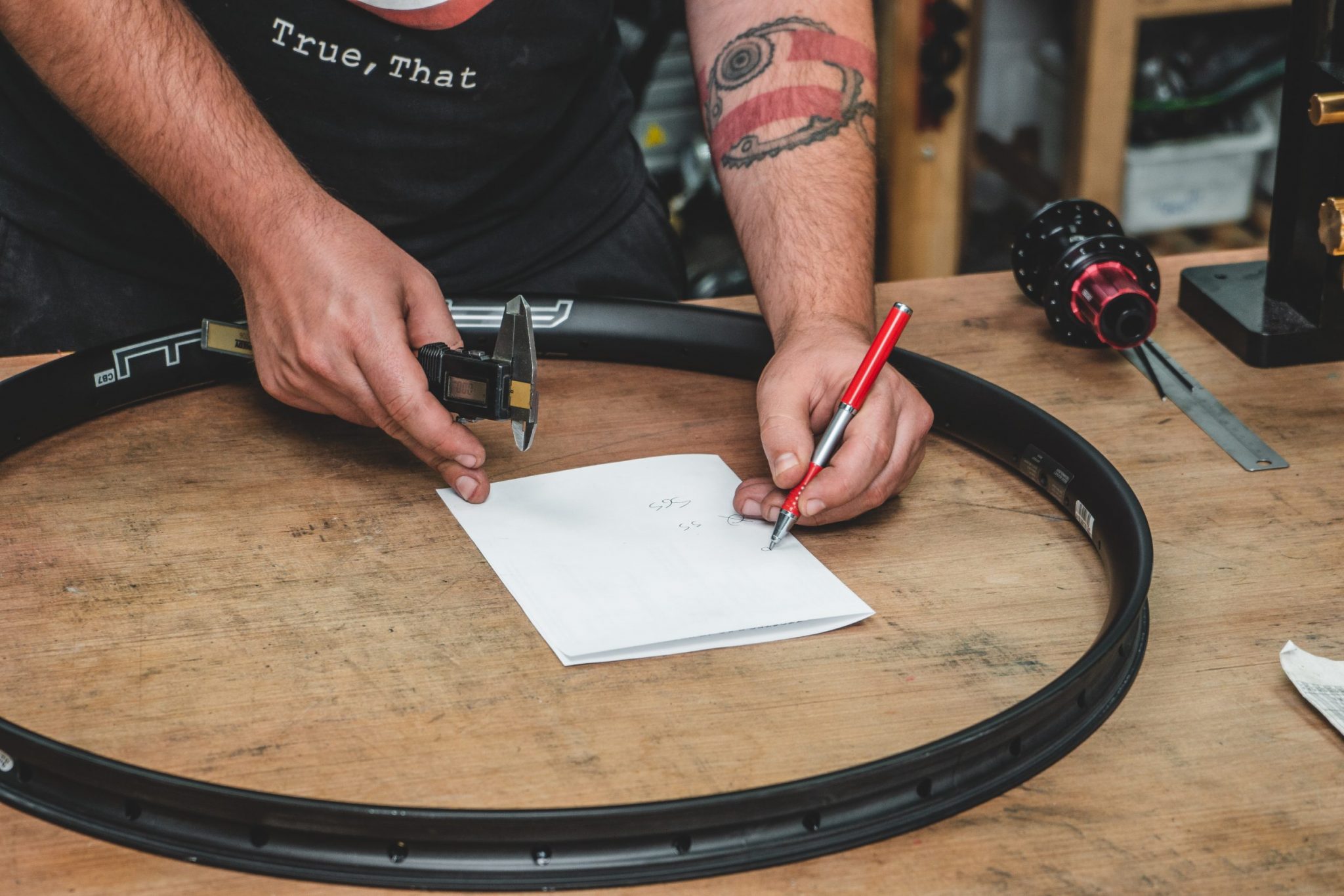 Why hand-built custom wheels..?
We believe that exceptional wheels make exceptional bicycles. With a little bit of care, time and knowledge you can transform a bike beyond the 'off-the-peg' and beyond the ordinary.
Expertly built, bespoke, hand-built bicycle wheels can last a lifetime, can help you to ride further and faster and improve your experience on two wheels.
Lighter and stronger than stock, hand-built bicycle wheels increase acceleration, improve handling, increase maximum speed and reduce the amount of effort needed to get you there.
With a set of hand-built wheels you buy not only performance but longevity and dependability. All of our wheels come with a lifetime 'stay true' and spoke breakage guarantee, meaning they're an investment that lasts.
You can read our full guarantee info here.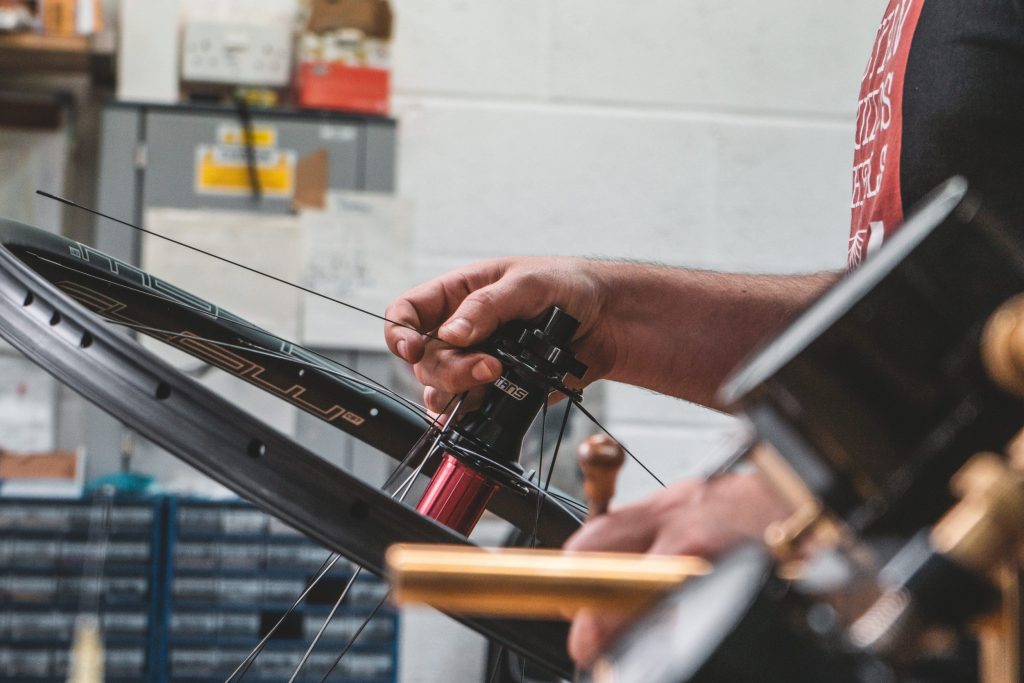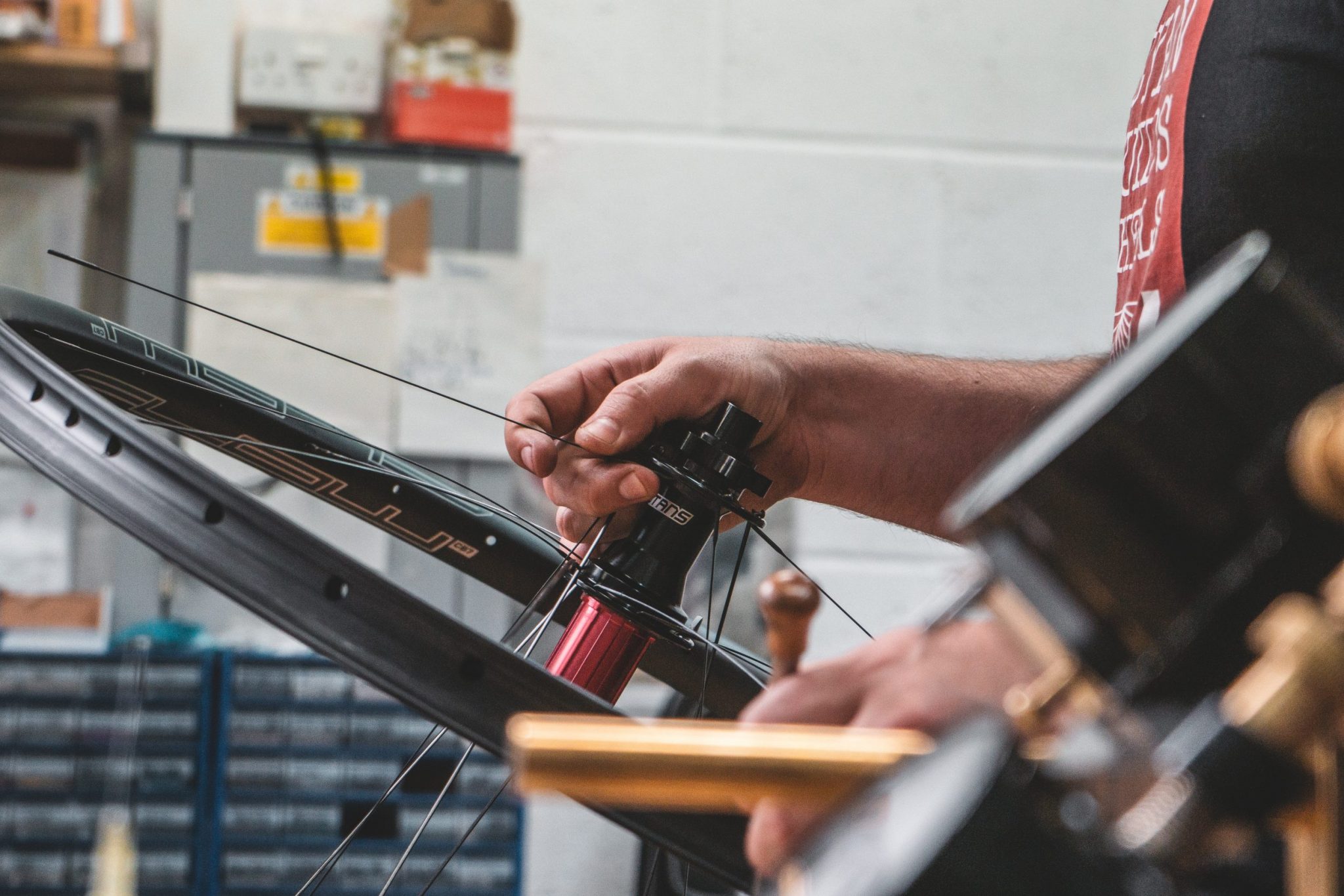 Building the wheels of your dreams needn't be a nightmare.
First of all, take a look at our shop. Our ever-expanding Ready-to-Roll range might be include just what you need and benefits from a range of discounts on labour and parts that we don't include in our full custom offerings.  These wheels have been handpicked and chosen as our in house offerings to deliver great value and astounding performance right off the bat.
If you're sure you need to go full custom or have some ideas based on our Ready to Roll ranges, simply get in touch, we'd love to help!
You'll need to have an idea of:
Your rider weight in KG, + any additional load to be carried and it's location
Your riding style / intended use (i.e. Club Rides, Enduro MTB, Competition Level CX, Touring…etc.)
Terrain likely to be encountered
The bike you intend to use your new wheels with and it's axle / freehub spec if known
Intended tyre width if known
The approximate budget you'd like to spend
We'll get to know you, your riding style, your bike and the terrain you've got in your sights. And, naturally, your budget. 
We'll work with you to understand the perfect combination of hubs, rims and spokes. 
We'll also work out the perfect approach to assembling those components. Whether it's a stiffer-than-stiff, razor-sharp race weapon or a comfy, last-a-lifetime commuter hoop.
We can adjust our approach to achieve that perfect 'feel'.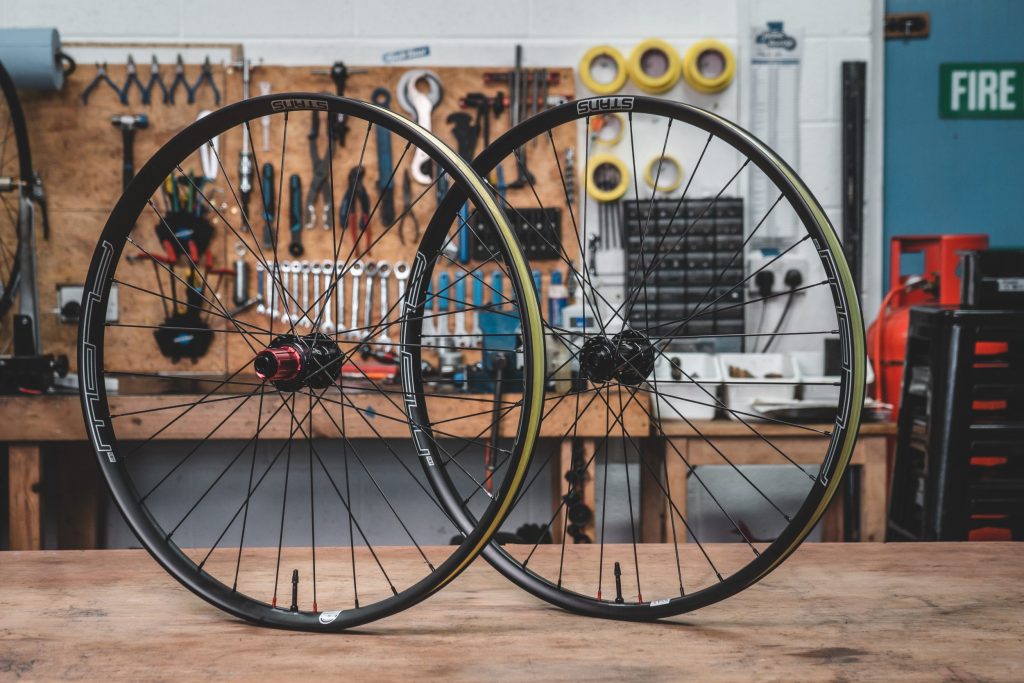 Hand-built wheels are a bespoke product and, naturally, prices vary.
We charge £50 labour per wheel plus the cost of your components and spokes.
We're able to supply almost any components that you need and offer 5% off RRP on branded components. In house rim and hub options (Bitex and .cc) are full RRP.
We regularly work with Bitex, Kinlin, Hope, StansNoTubes, DTSwiss, ChrisKing, Sturmey Archer and manym many more including our own in house range of high end OEM .cc rims.
Our preferred spokes are Sapim Spokes, you can find an indication of their price and specs at our sister site.
Ready for that chat?