Existential Interrogations is our new series to introduce you to us – the RyanBuildsWheels and SpokesFromRyan team.
First up, we've got Pete Stanley. Pete is our Spoke Bloke, manning the helm of SpokesFromRyan and doing all manner of jobs behind the scenes at RyanBuildsWheels. More often than not, he's the guy you'll speak to on the phone.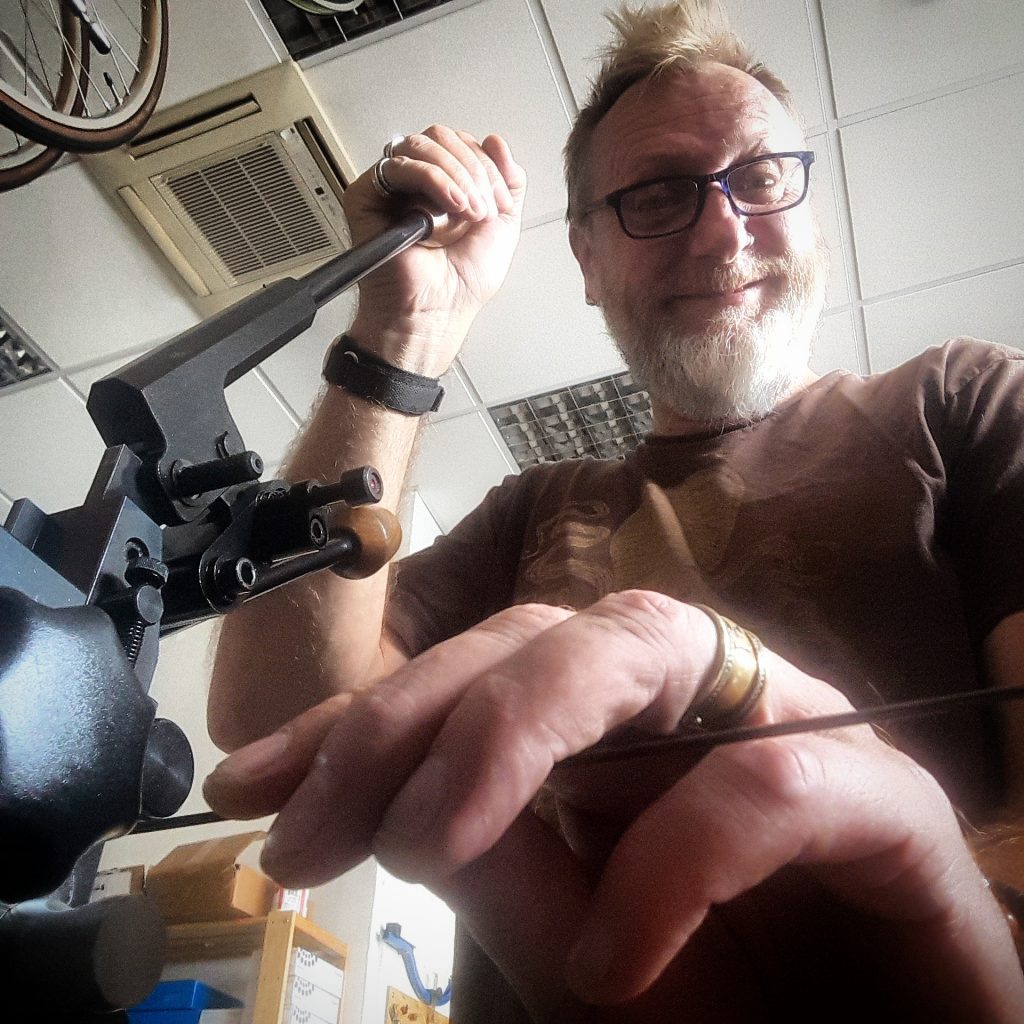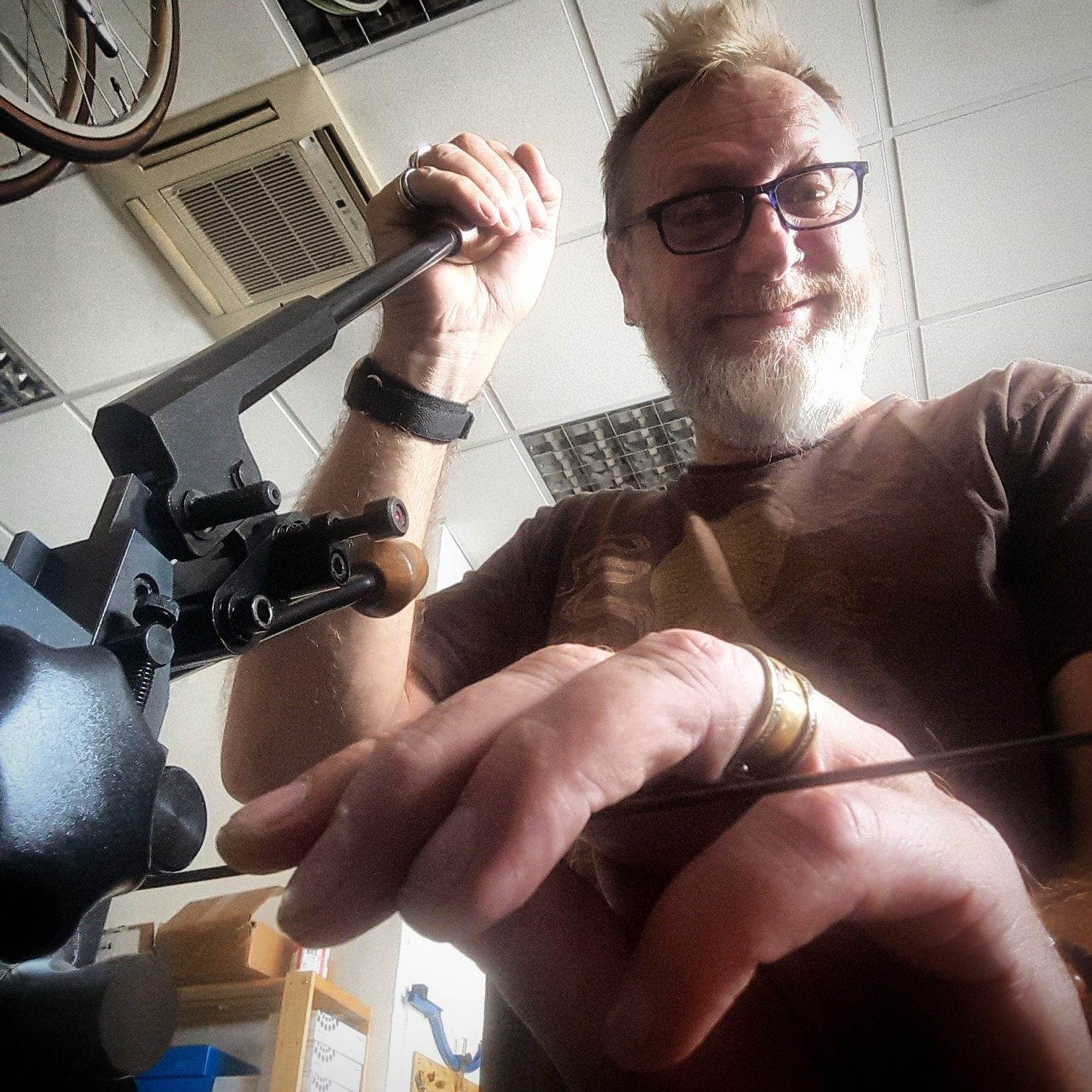 Who are you and what's your role?
I'm the RyanBuildsWheels Sales and Accounts Manager.
I also run the SpokesFromRyan website and deal with day to day online orders and customer service.
What got you into bikes and what's your favourite discipline?
I've been into bikes for as long as I can remember, for me cycling has always been about fun, freedom and independence.
As a kid, I was into BMX, specifically Raleigh Burners, but would also take off into the Derbyshire countryside at regular intervals on a variety of 5 and 10-speed road bikes. That was back in the day of downtube shifters! I can say with some authority that a Dawes 5 speed built in the 1970s is no match for the hills of the Peak District!
I've built many a clunker and done a fair bit of touring but my main passion is for MTB/XC riding which I've been into since the mid '90s.
My first quality MTB was a Trek 800 Mountain Track, primitive by today's standards with a triple up front and rigid 4130 frame. That's still one of my most fondly remembered bikes, even though it broke my collar bone. It was stolen from the Ashton Court festival in 1998, any info will be rewarded!
In contrast, I've now stepped into the modern world and have just finished building a Salsa Spearfish full suspension XC machine, all I need now is to find the time to get out in the woods!
And what's your professional background?
My background is in sales, fundraising and customer service including various roles for Sustrans including working on advocacy and research projects. It was a great way to focus on cycling even in a more office-based role.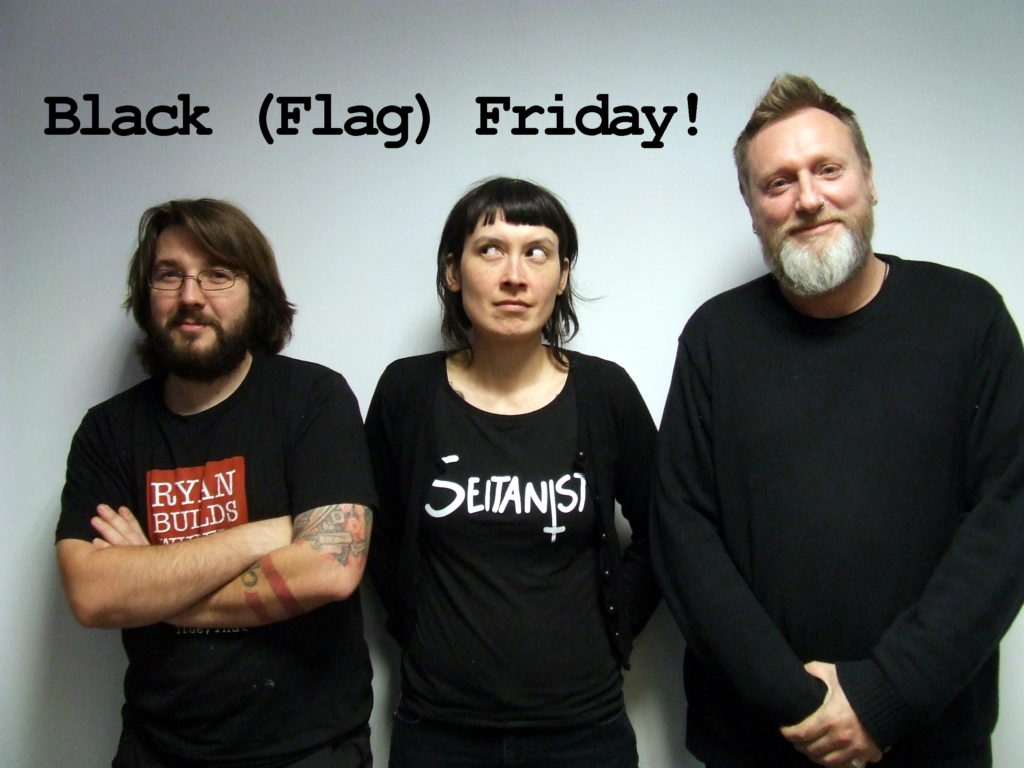 And apart from bikes, what are you passionate about?
My family, I'm getting married later this year and have both a teenage daughter and a 4-year-old step-daughter. They take up a lot of my time and energy but they're worth it!
Also, GUITARS! We're looking forwards to installing some bigger amps in the workshop soon and I play both lead guitar and bass.  I've had the blues for many a year but am starting to develop quite a funk!
I am an active member of the Extinction Rebellion, I got involved with this due to my growing despair at the lack of any real progress in tackling climate change. I want to protect the environment because THAT'S WHERE I LIVE FFS! You can check them out here.
So what brought you to RyanBuildsWheels?
Ryan and I met whilst working for Sustrans many moons back and started a firm friendship. I came onboard with RyanBuildsWheels in June 2018 and given my previous professional roles my job here has been a logical step.
Being a worker's co-operative means that we're our own bosses and my hard work benefits all of us together rather than "the man" (they're such awful people)!  I feel I've spent enough time feeding the corporate machine and would encourage others to get out before it's too late!
Politically I feel that what we do is about providing great quality wheels for any budget. We're not feeding into a throwaway culture and we build a product which will last and is both repairable and adaptable by and for the user.
With SpokesFromRyan we provide quality custom cut spokes, many of these are used to repair and rebuild existing components and I like to think that we facilitate the breathing of new life into old bikes which may otherwise end up in landfill.
And there you have it! Almost everything you'll ever want to know about our in-house Northerner!
Look out for more Existential Interrogations soon!
Interested in more blogs from RyanBuildsWheels? Roll over to here.