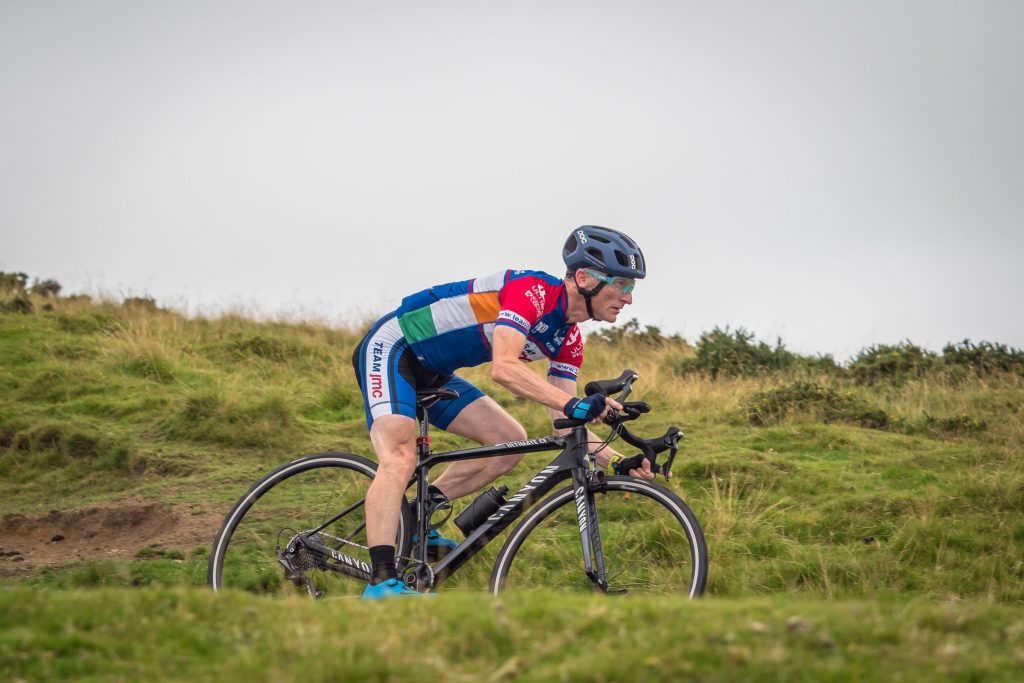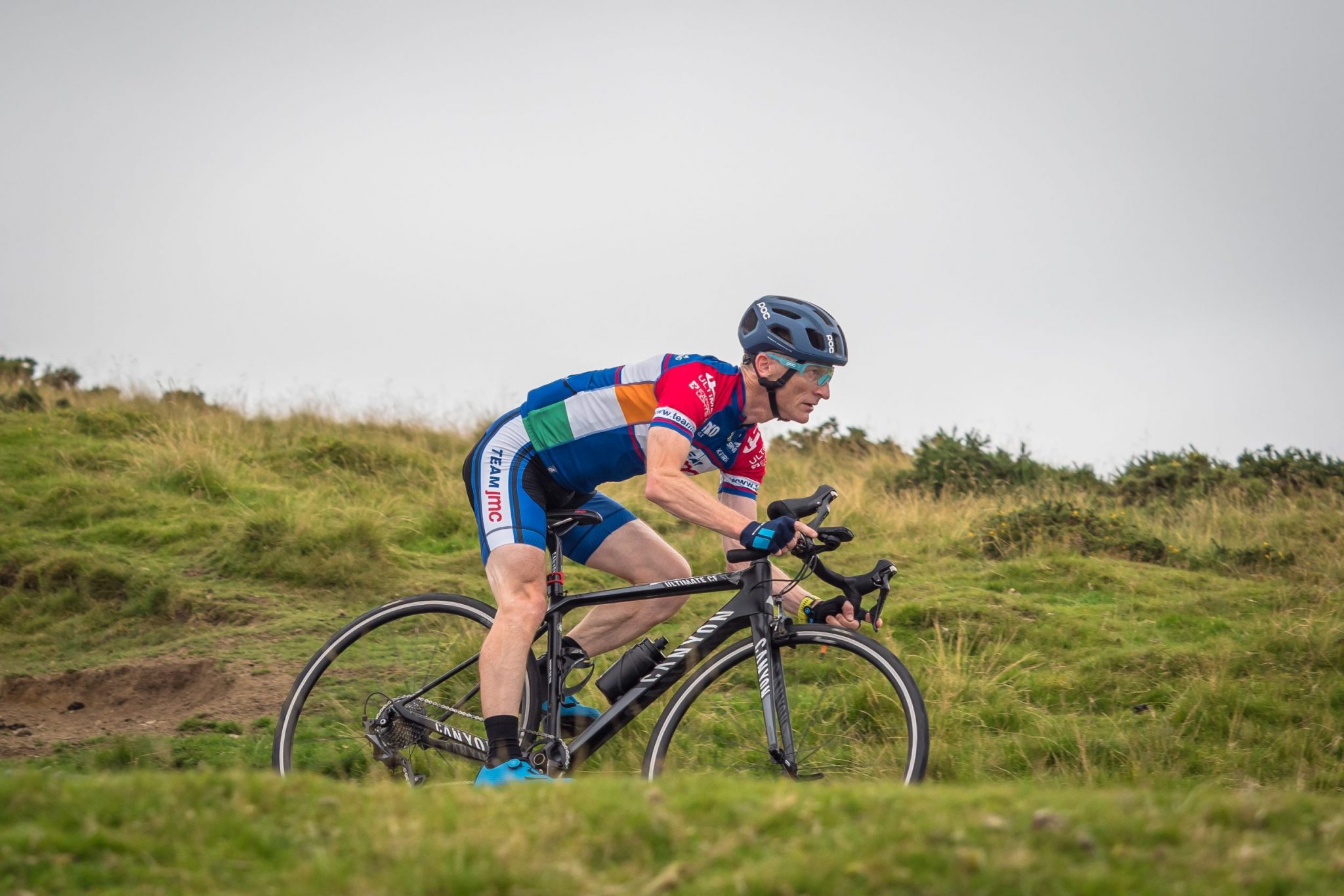 "I've been aware of Ryan and his wheel building skills, with my friends and fellow racer using Ryan in Bristol. Riding for Team JMC, Matt Jones suggested that I talk to Ryan about a super lightweight set of climbing-specific wheels for a World Record attempt to cycle the most vertical elevation in 48 hours." Once you've finished reading the below click here.
The current record
The current record was set by Craig Cannon in California in 2015 and is a whopping 29,624 metre(s). That's over three times the height of Everest in one ride. It has stood since, as many other cycling elevation records have come crashing down, seemingly weekly. Breaking the record would mean going over 30,00 metres, which was an unimaginable challenge, especially in the UK where we don't have long, straight, well surfaced, 12% average gradient hills, like California.
Problem to solve
Everesting comes with unique wheel requirements. Obviously, the wheels need to be lightweight. They also need to be durable and reliable, especially when doing more than three Everesting in 48 hours. Specifically, for me, the wheels would need to withstand a consistent power output of 200 watts when climbing. In reverse, they need to withstand serious breaking when descending at 70 to 80kph. This became the problem to solve; how to balance making lightweight with durable wheels.
Up for the challenge
Right from the off, Ryan and his team were well up for the challenge. After various discussions on the merits of carbon versus aluminium, we opted for aluminium. Price was a big factor here with carbon being so much more expensive. Another key factor was weight, where the soon to be released A Force AL25s being suggested by Ryan, were weighing in at a VERY reasonable for the wheelset. This is ridiculously light for an aluminium set-up. We opted to give a pre-production pair of AL25's a go for testing and Ryan built them onto affordable Bitex RAF9, RAR10 hubs: 1275g the pair with Sapim CX Ray's and Polyax Alloy Nipples throughout.
Limits of lightweight aluminium 
We'd set the 7th, 8th, and 9th of August for the record attempt. The winds were a tailwind and temperatures were in the low 20s. The team got set. It all started so well, but after 4 hours, things started hotting up. Over the next 8 hours, I would slowly melt, and my stomach would go. Slowly we'd lose the record pace and have to abandon. Turns out the temperature for a 5-hour period that day was above 30 degrees, reaching a high of 33 and humidity of 90%. It was the hottest consecutive days of the year and too hot for this Irishman.
During the attempt, I was hearing a sound from the rear wheel. It was like a spoke rubbing against the rim. I brought them into Ryan and he spotted that a spoke had come through the rim of the AL25 rear wheel. The rim had failed. The front was still in good shape. The wheel had done 42 hours of climbing in a month. It seems that there's a limit to how lightweight you can go with aluminium for such a testing challenge of climbing and descending, with nothing in between.
Here's where I didn't help Ryan's nerves. We planned the next attempt for the 25th, 26th, and 27th of September, before the nights got shorter and the weather changed. However, the forecast for that weekend changed for the worse. We had no choice but to pull it forward a week, which only gave us a week. Critically for Ryan, he had only a matter of days to get a replacement wheel. We couldn't get a replacement AL25 rim to build in time with a reinforced spoke bed in time. My confidence in this rim was now eroded, so when Ryan suggest an alternative, which wouldn't be as light, I jumped at it. The new wheel used Ryan's in house, tried and trusted 430g OEM alloy rim brake offering. It was down to the wire with this wheel build, but Ryan got there just in time.
2nd attempt
We got organised very quickly for the second attempt, which would be on the 19, 20 and 21st of September. This left little time to test the new wheels. After setting up our pit area on the side of the hill, near Llangammarch Wells in Wales, I set off for the grand depart at the bottom of the climb. We did a countdown and started at 10:00 am on the dot. I was delighted, that after all the faffing and preparation, for it now just to be about cycling.
Halfway up the first climb, Matt Jones, who was off of the crew, saw a wobble in my tire and just as he was saying it to me, BANG, the inner tube blew. Not a great start, but hopefully not a sign of things to come. I quickly replaced the Tubolito inner tube and then it was back down to the start again. Luckily, apart from gear issues, that would be the last of the mechanicals, apart from a power meter failure. We restarted at 10:21 am.
There were ups and downs over the 48 hours, which you can read more about here. I'd love to say we're ahead of the record all the way, but I was not. It was touch and go and for a long part in the second night, it looked like it was slipping away. Miraculously, I summed the energy to stabilise rep times 6 hours out, before putting down the hammer over the last four and a half hours to not just get three Everests, the record but also put 697 metres into it. It was the longest sprint to the line I'd ever done, but I wanted this so badly, not just for me, but for Ryan and all the others who believed in me enough to invest their time, effort, and equipment in me.
At 10:21 am on Monday 21st September, I fell off the bike out of it. I was elated but absolutely shattered. A tiny team of amateurs had done the impossible! I'd realised a childhood dream by breaking a World record, but not just anyone, an athletic and a bloody hard one at that. Sitting there, with Team JMC friends, on the side of our hill, I was on top of the world! I'd cycled 617km and 30,321.18 metres, a new (unofficial) world record!!
Reflections
Since completing this epic attempt, I've submitted the evidence to Guinness and had the attempt officially recognised. I'm over the moon and forever greatly to Ryan and the team for never doubling I could do it. The second wheel was flawless. In fact, as a rear wheel, I'd say it was better than the lighter A25. It felt more grounded, better under breaking and I never had the worry that we were pushing to the edge of the possibilities of aluminium. Perhaps a lighter weight A25 on the front and heavier, and a tad heavier rear is the best combination for Everesting, given that the rear takes a heavier beating.
Taking on such an epic challenge, it is much easier when you work with people who also embrace the crazy. Ryan certainly did. When times against you, you also need someone who'll pull that rabbit out of the hat, which again Ryan did with the replacement wheel at the last minute.
Click here to read Alan's full story.
Click here for the official Guinness World Record.