Sorry to draw on an old cliché but yep, Winter is coming.
If you're serious about riding road you'll want to consider a pair of Winter Training Wheels.
You can see my hand built winter wheels in my shop, contact me for a quote on a custom wheel set… or read on for some insight on what I'd recommend for your Winter Training Wheels.
A decent set of winter wheels are a great way to make the winter much more bearable and to save wear and tear on your pride and joy. Why? They're tougher, wider and a bit more robust than your summer race wheels.
Where conditions get a bit wetter and slippier they'll offer a bit more confidence thanks to a wider rim and tyre combination and a few more spokes. They'll also be a bit more resistant to winter weather and the dreaded road salt. They'll churn out the miles and you can keep your race wheels tucked away safe from the elements.
The downside is a bit of added weight – but – they're for training, right?
What rims, hubs and spokes should you chose for winter training wheels?
Winter training wheels have a lot asked of them. They need to be tough, versatile, cost-effective, light enough and capable of grinding on all winter without suffering to the elements.
There are plenty of decent machine-built wheels out there for you to consider … but getting them hand build by an expert means a much better quality build that will stay true for much longer.
There's also the ability to be more selective over your spokes, hubs and rims to get the wheel that exactly fits you and your riding.
Sturdy, comfy rims.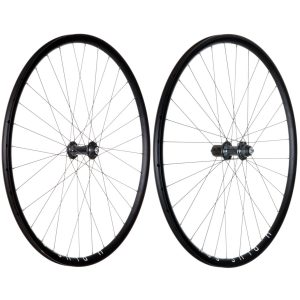 I'd recommend a sturdy rim that allows for a straight up 32 spoke, 3 cross build (that means that the spokes cross each other 3 times for stiffness and strength).  A 28 spoke, 2 cross set up for the front wheel can save a bit of weight without much impact on sturdiness.
I consider the ever popular H Plus Son Archetype to be the quintessential choice.  It has a deeper, wider V section than most and an excellent high quality finish. Best of all, a down to earth price means that you a set of new wheels could cost you as little as  £250.
Tough, durable hubs.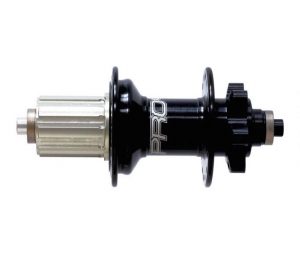 Your winter hubs need to be workhorses that can grind out hundreds of miles in all weathers, maintaining their performance well into the spring. They need to be easy to service and they need to be light enough that they won't turn your bike into a tank. The old addage of "weight, price, strength … pick two" applies more than ever!
Here are three of my favourite choices for Winter Training Wheels that fit a range of budgets.
Shimano 105 hubs
A great value option for the budget conscious
£76.50 a pair
523g a pair
Cup and cone bearings are easy to service
Bitex hubs
Tough and weather proof whilst keeping costs down
£100 a pair
Just 301g a pair
UK weather-proof treatment keeps them robust
Optional stainless steel bearing upgrade for an extra £40
Hope hubs
A bit more money but brilliant performance and serviceability
£204 a pair
Made in the UK
Pro4 and MonoRS offer disc and rim options
Very easy to service and very reliable with easy access to spares
Cartridge bearings for legendary durability
Spokes and nipples
I'd recommend either Sapim Race or the lighter triple butted Sapim D-Light spokes. They're tough, durable and very good quality. Black anodised spokes both look very smart and offer added resistance to corrosion.
Nipples will depend on your budget. Silver brass nickel plated nipples can help to keep costs down … but Sapim's excellent 7075 T6 heat treated nipples are a great upgrade. They're more resistant to corrosion from wet, salty roads and come in loads of great colours.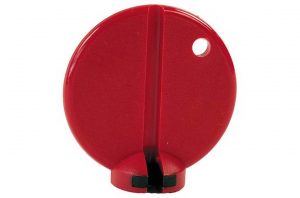 Looking for winter training wheels?
You can find several great pre-built sets all handbuilt by myself in the shop.
For those that have read this far though a little secret: all those wheels are also up for auction in our eBay Store with reserve prices set to over 40% off or more. Once they're gone, they're gone. All auctions end Sunday 6th November.
I'm also offering 15% off labour AND parts for all winter training wheels ordered before the end of November. This could be a set of wheels from the kit above or something totally custom.
If you'd like to talk wheels, place an order or get some advice … you can contact me here.