My tools
A wheel builder's craft is built on skill, patience and experience … complimented by accurate, robust and reliable tools. When I started RyansBuildsWheels I committed to investing in the best tools on the market to ensure that every wheel that I build or maintain is the best that it can be.
Morizumi SCT spoke cutting machine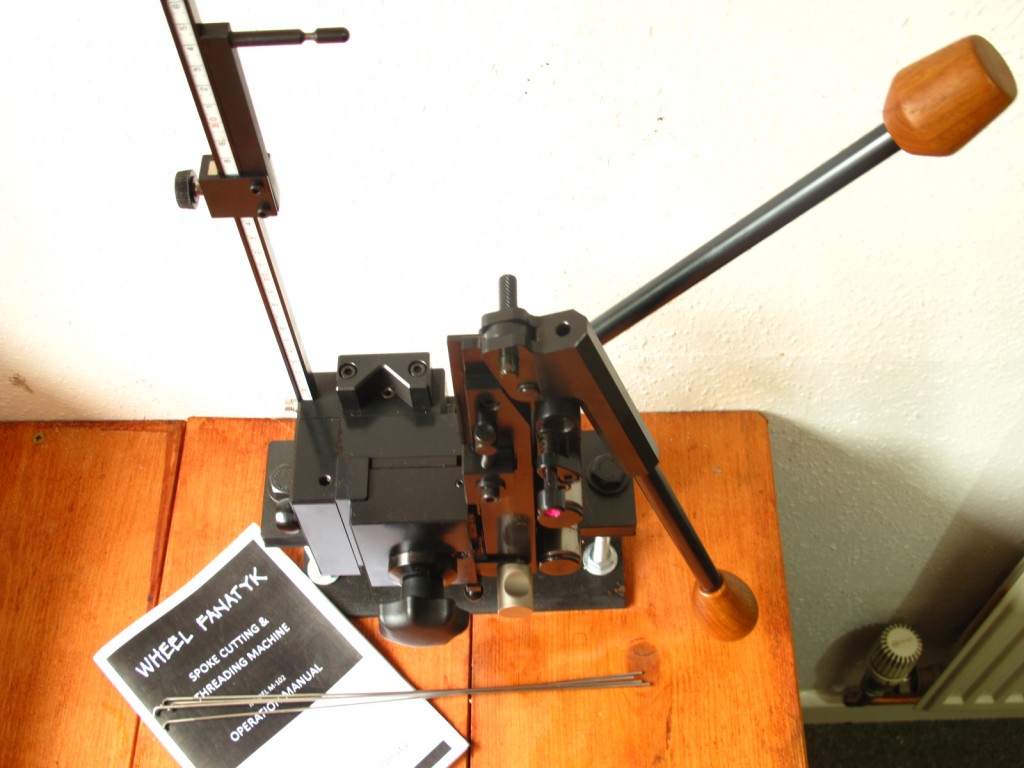 Morizumi-San is a hero in the world of spokes, a one of a kind craftsman. Morizumi learned his art through years of craft at Asahi Spoke in Japan and used this expert knowledge to create the Morizumi SCT spoke cutting machine.  He first built the machine to provide spokes for his friends before finally relenting and reproducing it commercially after countless requests. His sons continue to build the machine under his supervision to this day in their small, Osaka machine shop practicing cleanliness, accuracy and patience.
The SCT allows me to roll spokes to any length with  perfectly to the nearest mm. Where many manufacturers offer spokes in 2mm increments, I can cut to the mm meaning an exact fit for your wheel and a safer, stronger thread more thorough thread engagement. The threads are rolled – on high end Japanese dies – just like any high end factory produced spoke, rather than cut into the metal, ensuring no stress risers are formed and that the crystalline structure of the steel is not disrupted.
You can read more about the Morizumi SCT Truing machine over at Wheel Fanatyk & buy Custom Cut Spokes for your own use on my eBay store Here.

P&K Lie Special 250 Truing Stand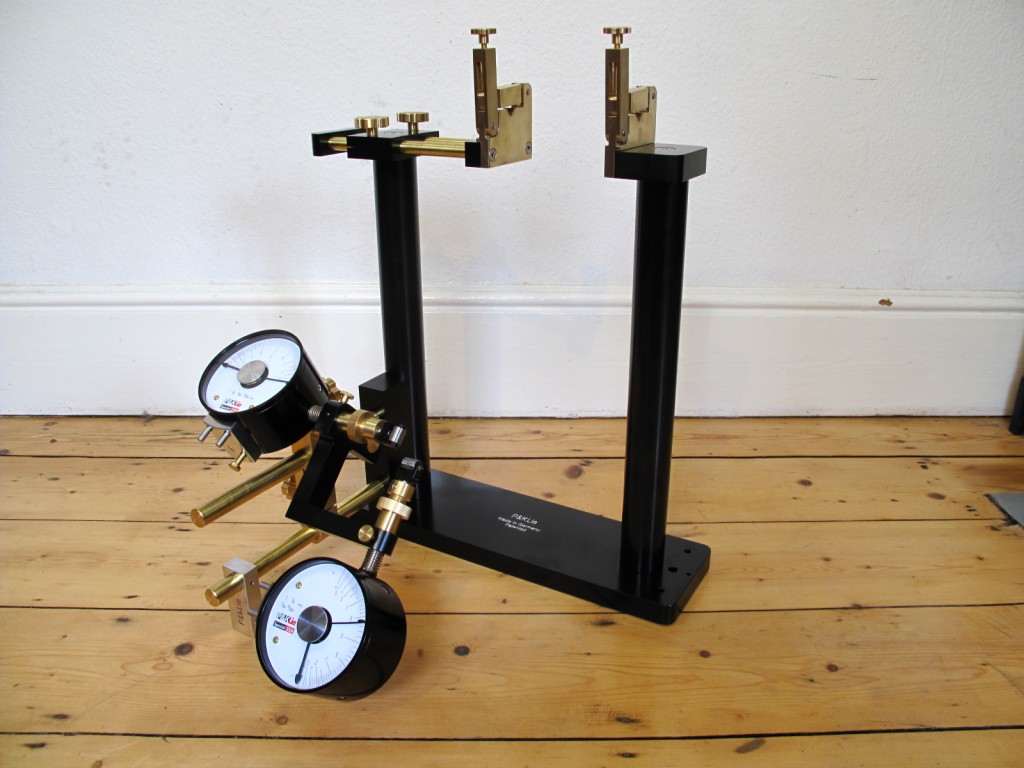 The P&K Lie Truing Stand is a true work of art, built lavishly in steel and brass. It allows me to build wheels with perfect accuracy time and time again, whilst keeping the rate of building as high as it can be to reduce your time off the bike. It is not only beautifully made but incredibly accurate – allowing me to true wheels down to 0.025mm. The result is perfectly built, accurate, fast wheel building. And it looks beautiful in the workshop, of course.
You can read more about the P&K Lie Truing Stand their site.
Wheel Fanatyk Tensionometer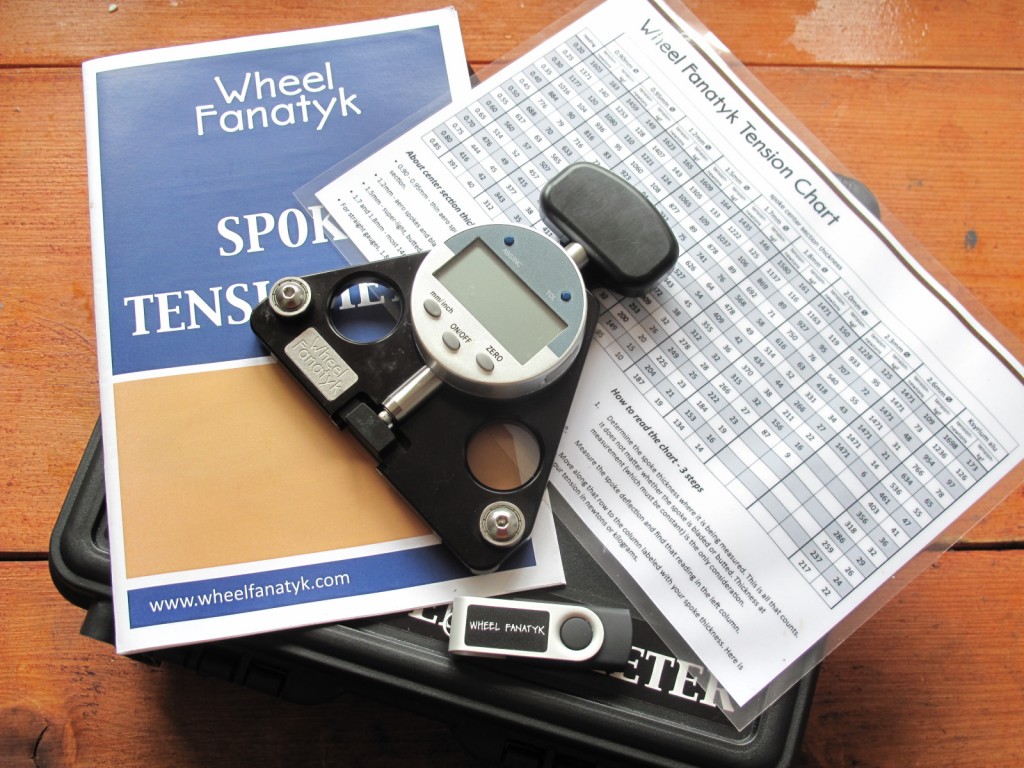 The Fanatyk Tensionometer offers a rare element of digital measurement to my wheel building. It is the evolution of the classic Jobst Brandt designed tool that has stood the test of time since the 1970's.
Like all of my tools it offers incredible accuracy and repeatability but more so it allows for the optimal high and even tension – allowing me to build wheels that stand up to the test of time and all the abuse that can be thrown at them. Allowing for significant accuracy at low tensions as well as high means it's the perfect tool to pair with many modern 11 speed set ups.
You can read more about the Wheel Fanatyk Tensionometer on Fanatyk.